This is a Sponsored post written by me on behalf of Duck Brand provided by ShurTech Brands, LLC for SocialSpark. All opinions are 100% mine.
I really thought that I wouldn't get into the Advent treat-giving tradition, but I have to admit, it's been fun. I created these little Advent treat bags which I sealed with Duck Brand® EZ Start Printed Packaging Tape, and then I filled each bag with small treats for my boys.
Here is the front: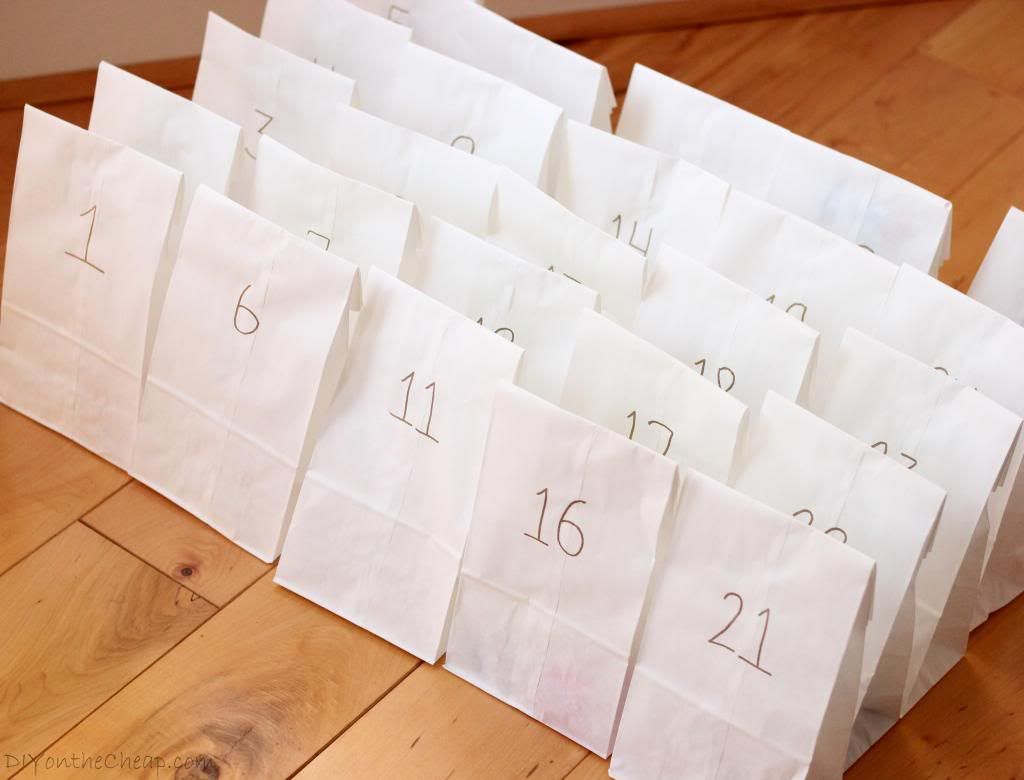 And here is the back: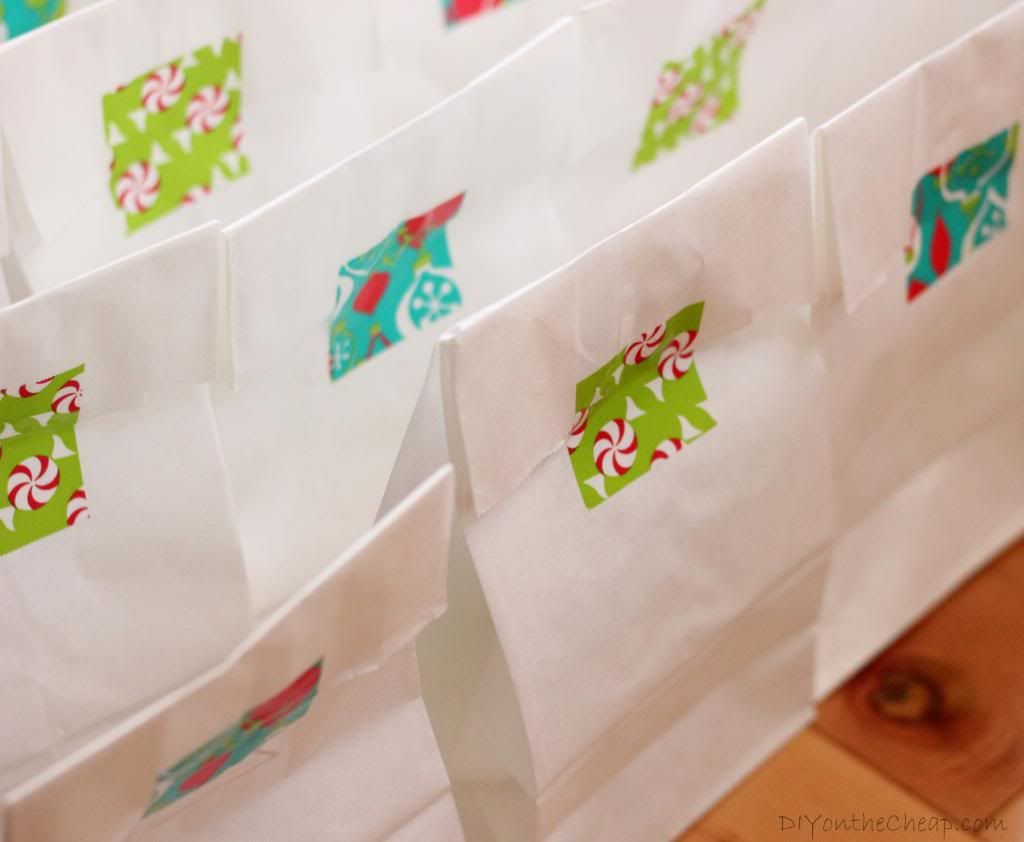 Here's what you'll need to make this craft:
White paper lunch bags (you can purchase a package of these at the grocery store)
Metallic Sharpie/permanent marker (or a stencil and paint if you want to get fancy)
EZ-Start® Printed Packaging Tape from Duck Brand®
Treats (I used candies and small toys from the dollar bin)
This project is super easy! Those are my favorite kinds of projects, after all. Simply fold the paper bag over about 2 inches or so (try to fold each one the same so they will be the same height). Write numbers 1-24 (or 25, like I did) on the front of each bag with a marker. Some people do 24, but I included a bonus one for Christmas Day!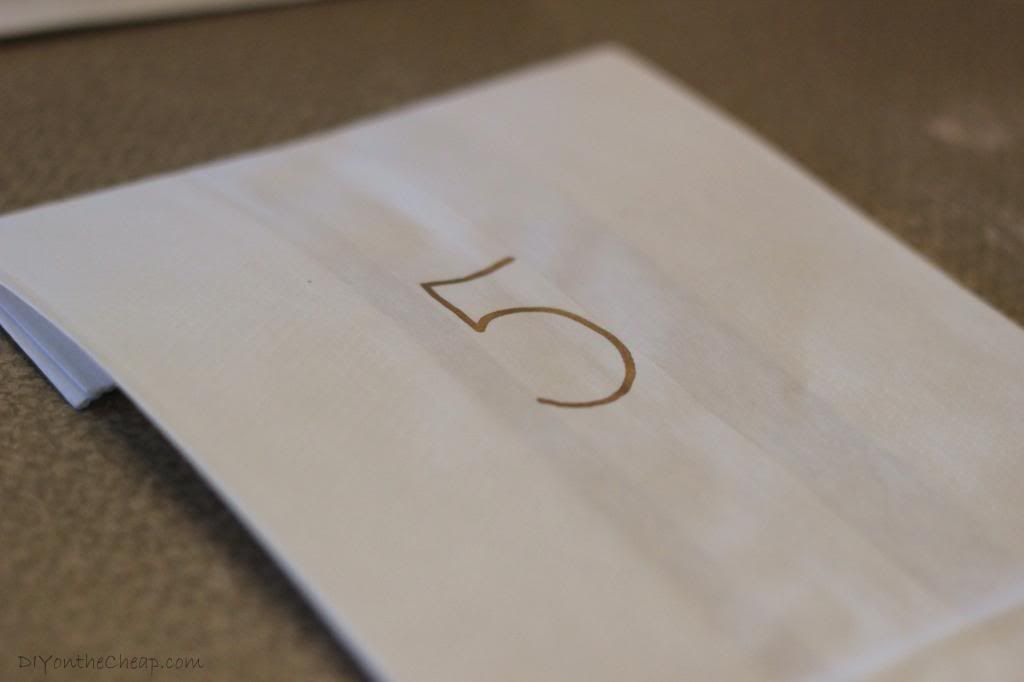 Fill each bag with a small treat. I included two duplicate treats in each bag so there would be one for each of my boys.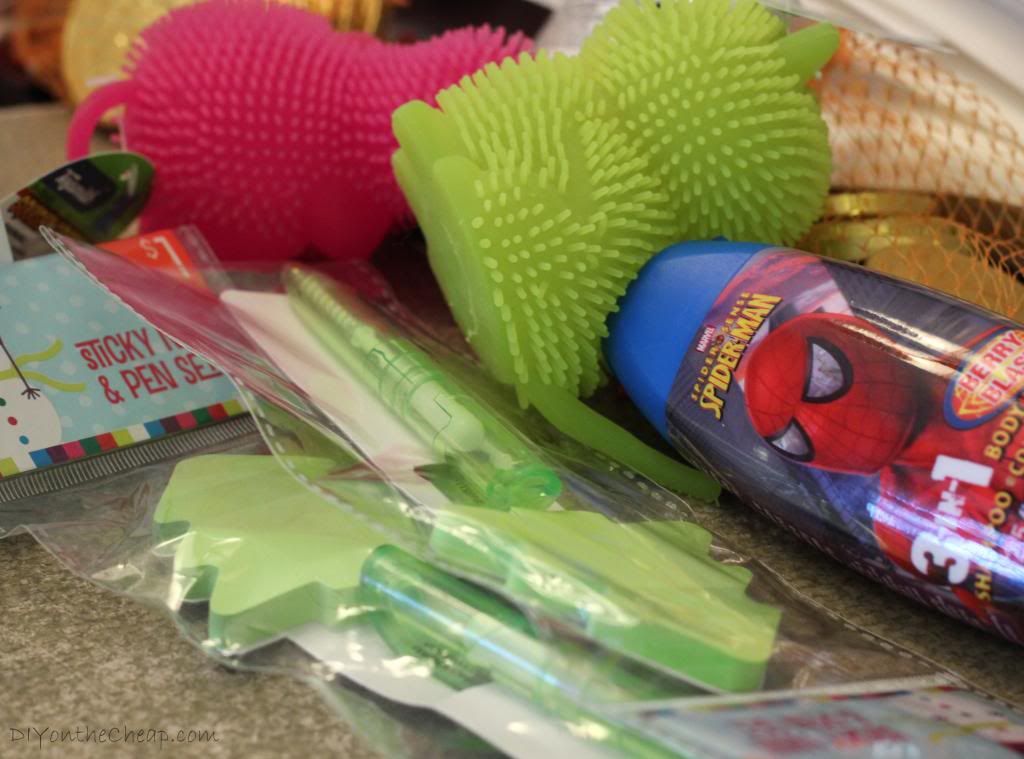 Seal the back of each bag with a small piece of EZ Start® Duck Brand® Packaging Tape.
This tape comes in two holiday designs — Peppermint and Ornaments, both of which I used for this project. It also comes in Daisy and Paisley everyday designs. I used the Daisy to package up our niece's birthday present which I recently shipped to her.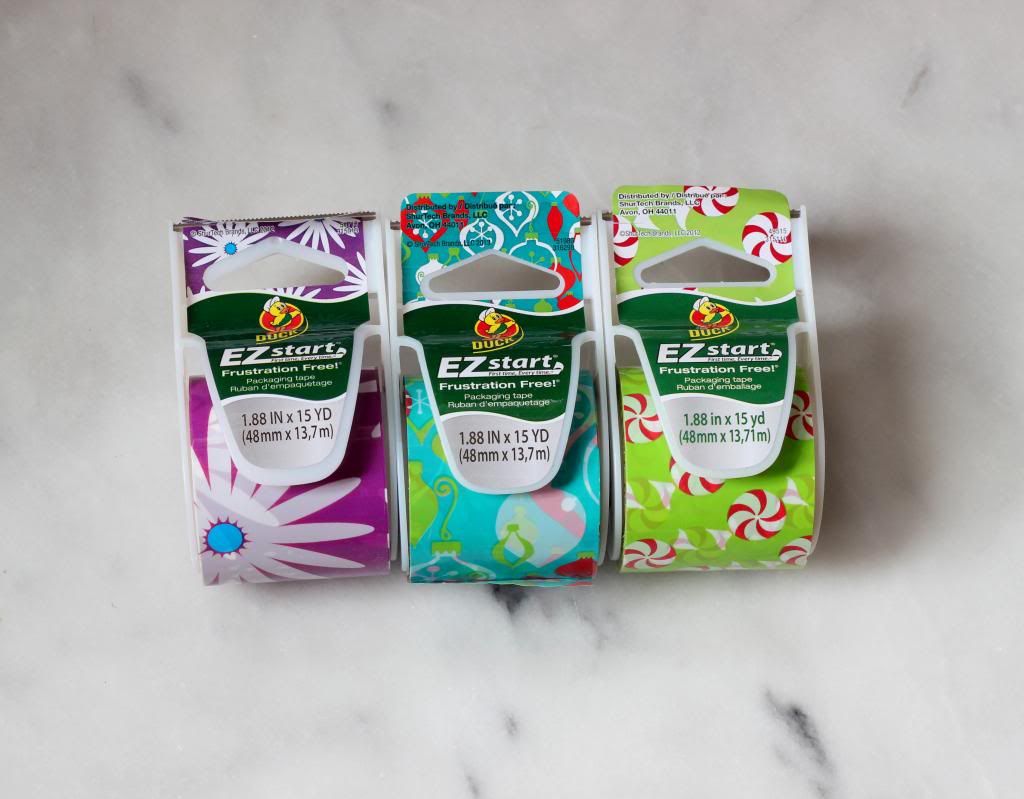 This tape can be used for so many things, from sealing packages or gifts, to crafting or creating special things for the holidays. It was the perfect way to seal our Advent treat bags to make them look festive.
Let your children open one advent treat bag per day every day in December leading up to Christmas.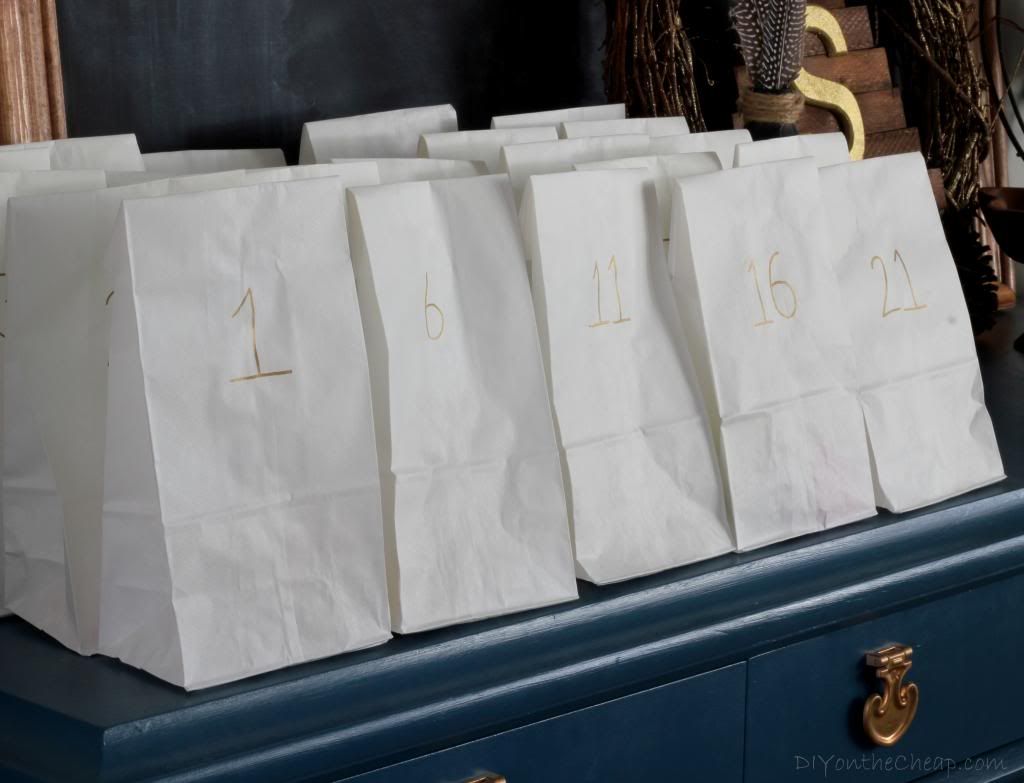 My boys are loving this! It really is a lot of fun. It's amazing how something as small as a chocolate coin can make their day, but it does!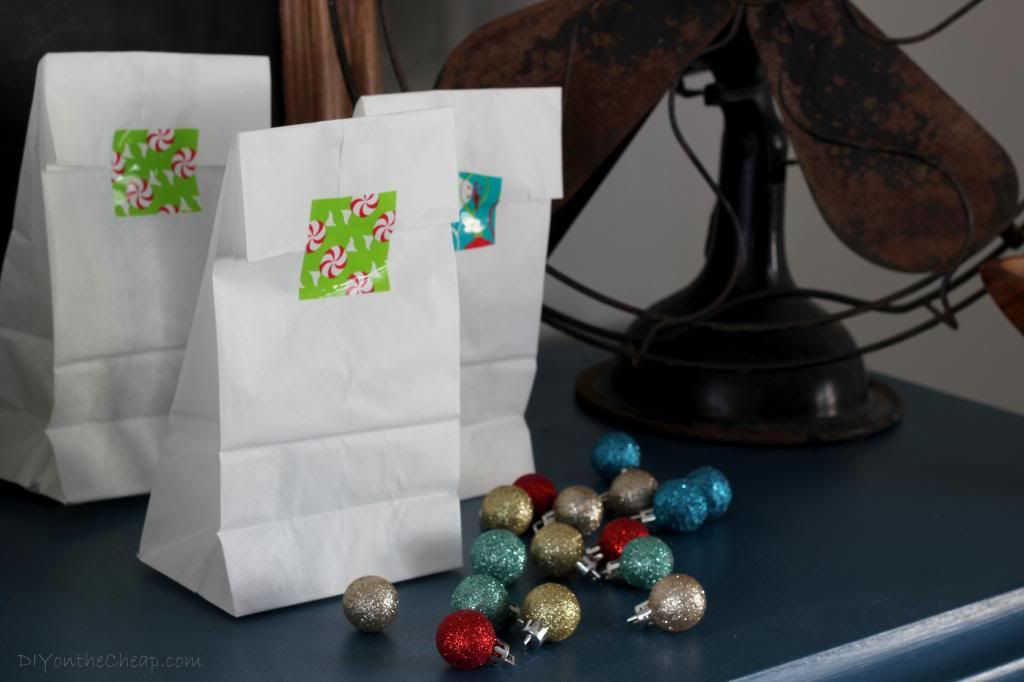 Be sure to connect with Duck Brand® on Twitter @DuckBrand for lots of creative inspiration!
Are you doing anything special for your kids for Advent? I'd love to hear about it!